30 Food Combos That Can Boost Your Weight Loss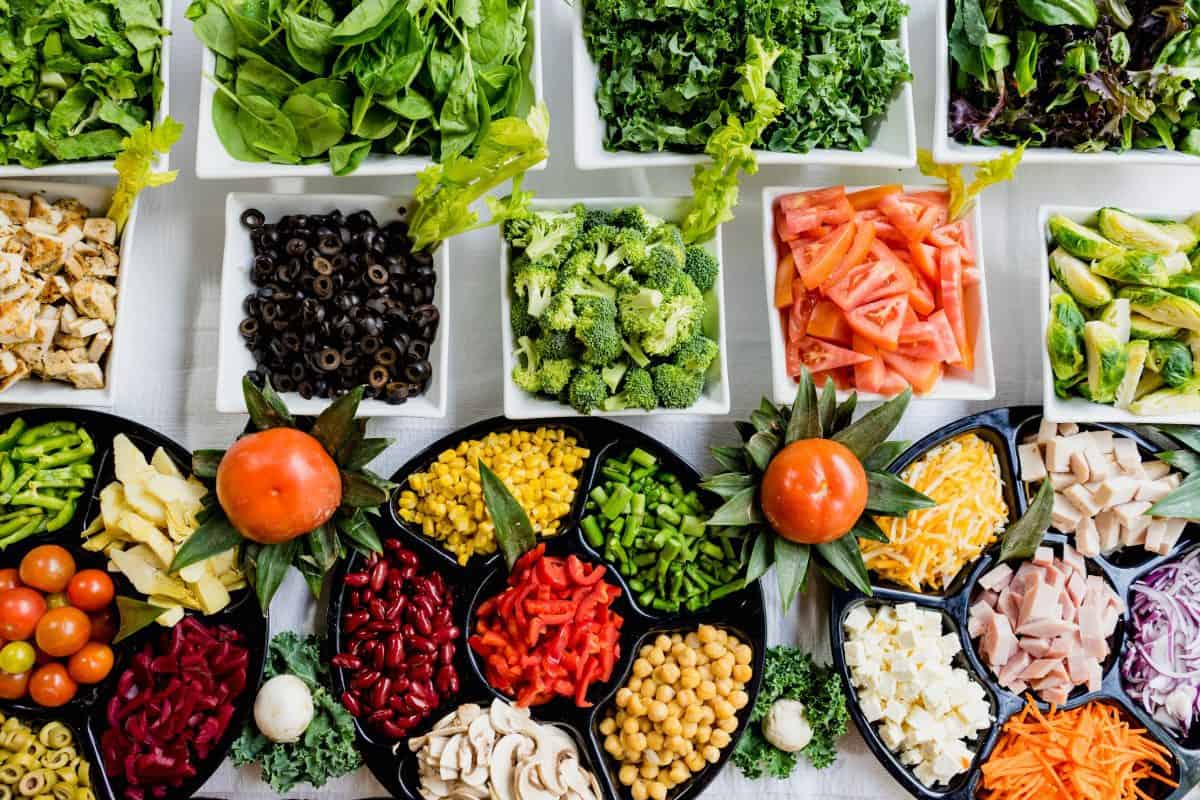 The world is on a fast lane like never before where everyone wants everything fast. Everyone wants every expectation delivered with the same swiftness Uber drivers arrive to pick you up when you need a taxi.
Weight loss is not left out in the things people want to get really fast without even putting that much-needed effort anymore. Well, you can blame anyone for wanting everything fast because we live in a world and at a time when there are so much to do in less time, and there never seems to be enough time to give everything the attention they deserve.
Like you already know, there are loads of weight loss foods on the World Wide Web today. However, most of these acclaimed weight loss foods fail to yield fast results when used alone.
So, to enhance the effectiveness of some of these tested and trusted weight loss foods, researchers have found intelligent ways to combine two or more of these weight loss foods to help you get better results.
The good thing about these fast weight loss combos is that they are as safe any individual weight loss food can ever be. In this post, we will look at 30 most effective food combos that can triple your weight loss without much ado.
1. Sprouted Grain + Avocado + Cayenne pepper
You may think all the avocado toast has to go for it is its yummy looks on Instagram and some weight loss blogs. However, this yummy toast can be a great weight loss snack if you prepare it the right way. Avocado is known to contain some monounsaturated fats which contain a good amount of Oleic acids (2).
This oleic acid helps you feel full faster and stay full for longer. Sprouted grains, on the other hand, are used for the production of sprouted grain bread, which is sought after for their high fiber content.
This high fiber content also helps you feel and stay fuller for much longer. When you add some cayenne pepper to the whole combo, you feel fewer hunger pangs (5). Cayenne pepper contains the appetite suppressant, capsaicin. There are several types of research that prove that eating foods rich in capsaicin helps you eat less during the subsequent meal (6). Also, this capsaicin is effective for burning belly fat.
2. Cinnamon, Apples, Peanut Butter
Peanut butter and apples are one other classic combo you can trust when it comes to losing weight effectively. Peanut butter is loaded with monounsaturated fats that help you lose weight by giving you a false sense of fullness. It also contains polyunsaturated fats which are effective for insulin metabolism (2).
Simply spread your peanut butter on an apple. Apple contains lots of fiber which helps reduce visceral fats in your body. You can top this weight loss combo by sprinkling some cinnamon. Cinnamon contains powerful antioxidants known as polyphenols that can stabilize your blood sugar levels and prevent those crashes and spikes that make you gain weight. Cinnamon also contains Cinnamaldehyde which helps you lose belly fats (2).
3. Lemon + Mint + Green Tea
Green tea is one very powerful drink that can help you lose belly fat and slim down fast. Green tea contains loads of ECGC-a compound known for its fat-burning abilities. Additionally, green tea is rich in catechins (2). Catechin is an antioxidant that promotes the release of fat from the fat cells in your body.
It is also responsible for helping your liver turn excess fats into useful energy. You can squeeze some lemon juice in a cup containing your green tea to help you feel fuller and lose weight faster. Lemon contains polyphenols and pectin, which are both great for providing the feeling of fullness (2).
4. Greek Yogurt + Almonds + Raspberries
The Greek yogurt is viewed as the MVP of all yogurts, and there is a good reason for this. Greek yogurt comes packed with 20g of protein in a 7 oz serving, and this helps you build powerful fat-burning muscles (7). Also, it is rich in vitamin D and calcium, both of which help deactivate cortisol (7).
Cortisol is a stress hormone that induces the production of fat cells. You can spice up your yogurt with raspberries. These berries are known for their rich polyphenol content. For a more salty crunch, you can top the combo with a few slices of almonds.
5.Water + Lemon + Cucumber
Sipping on some detox water is one effortless way to boost your weight loss. You can add a few slices of cucumber which is rich in vitamins C and K for better fat-burning results (7). To add an appetite-suppressing agent to the combo, simply squeeze some lemon which contains polyphenols and acts as a great appetite suppressant.
6. Oatmeal + Cinnamon + Blueberries
You can always begin with a whole grain diet which is rich in fiber. According to researchers, the high insoluble fiber content found in oatmeal will help you feel fuller and keep hunger at bay for longer (8). If you top the oatmeal with blueberries, antioxidants like polyphenols found in them will help destroy your belly fat (3). Sprinkling some insulin-controlling cinnamon powder on the weight loss combo will enhance the feeling of fullness and help melt more fats way faster (3).
7. Eggs + Avocado Oil + Spinach
When it comes to satisfying snacks and meals, eggs can be one great choice. One big egg contains about 6g of protein (7). The protein and arginine content of the eggs will enhance your weight loss a great deal (2). Combine your egg with a generous serving of spinach, for better and faster weight loss results (4).
Spinach contains some muscle-boosting iron and filling fiber (6). Drizzling some avocado oils, which contains some monounsaturated fats will add some light tastes and aid the weight loss (3).
8. Sweet Potatoes + Yogurt + Salmon
Lean protein is great for building muscles and burning fats, so incorporating some healthy proteins into your daily diet will help you lose a lot of weight. Wild salmon, which is very rich in omega-3 fatty acids is one great option you can go for (7).
Omega-3 fatty acids contain anti-burning and anti-inflammatory properties. Pairing your salmon fish with some sweet potatoes, which contains some slow carbs will keep you feeling fuller for longer (7).
These sweet potatoes also come loaded with carotenoids, the antioxidants responsible for stabilizing your blood sugar and insulin levels (6). For added nutrients like vitamin C, protein and calcium, you can add some yogurt-based sauce to the combo.
9. Chicken + Barley + Kale
Another great option to consider when it comes to great sources of lean protein is white chicken meat. This meat helps make you feel fuller while boosting your muscle growths. You can pair your chicken breast with some leafy green vegetables like kale. When you add a whole grain such as barley to the combo, you will get some more protein and filling fiber (7).
10. Lentils + Tomatoes + Broth
You can always turn to your delicious lentil soup when in search of a filling, fat-blasting lunch. This broth is effective for weight loss by helping you fill up your tummy without any of the extra calories some other dishes come with (6).
When you add some tomatoes to the dish, it can aid the weight loss further. Tomatoes have strong anti-inflammatory properties and can help reverse every trace of leptin resistance (8).
11. Honeydew + Mint + Watermelon
A fruit salad rich in melon can be one very colorful breakfast or dessert that can help you lose weight fast. Watermelon is good for weight loss owing to its ability to improve your lipid profiles and reduce the accumulation of fats in your body (7).
When you pair the watermelon with honeydew lemon, you will lose some extra pounds. Honeydew acts as a natural diuretic to your body (8). Topping the combo with some fresh mint leaves will enhance the digestive processes and turn fats into energy.
12. Grass-Fed Steak + Garlic + Sunchokes
If you are one of those people who believe steak cannot make a weight loss diet, you have to think again. This grass-fed steak is rich in leucine, and leucine helps burn excess fats and build your lean muscle mass (7). Grass-fed meats are rich in omega-3 fatty acids, which help reverse inflammations (8).
You can top up with sunchokes which are rich in insoluble fiber known as oligofructose. This oligofructose is ideal for suppressing hunger and aiding weight loss (8). You can season the combo with some fresh garlic, which provides anti-inflammatory properties to your body (5).
13. Cottage Cheese + Almonds + Berries
You can skip the common casein protein powder and go for the cottage cheese which contains dairy derivatives. It's also digested slowly and leaves you feeling fuller for longer. The amino acid, tryptophan which it contains brings you some added benefit of better night sleep (8). When you combine it with some berries rich in antioxidants, and some handful of almonds, you get some healthy fat and extra protein (5).
14. White Tea + Lemon + Ginger
White tea can help you slim down just like its green counterpart. This white tea enhances the breakdown of excess fats and hinders the formation of new fat cells (8). It also contains high antioxidants which help turn unwanted fats into energy (7).
You can add some more flavor to your white tea by adding some fresh ginger. Fresh ginger brings its powerful anti-inflammatory abilities to the table to further enhance the weight loss. Ginger is also believed to help reduce hunger pangs and aid weight loss. Addition of lemon which is rich in pectin completes this weight-loss combo (5).
15. Cauliflower + Avocado Oil + Quinoa
Cruciferous vegetables, such as cauliflower, can be some great sources of fiber. The fiber content of cauliflower keeps you feeling fuller for longer. It also has thermogenic properties, which helps your body burn more calories while digesting the fiber in cauliflower than it burns when digesting other vegetables (8).
When you mix this healthy vegetable with avocado oil, you will get a combination of healthy fibers and the satisfaction of a great meal combo. When you add some quinoa to the combo, it gives a fuller feeling for much longer (4, 5). Quinoa is an ancient grain known for its high protein content. It has been found to contain the highest level of betaine, the amino acid responsible for speeding up metabolism and fighting excess fat accumulation in your body (1).
16. Olive Oil + Potatoes + Pepper
White potatoes may not be all that popular for weight loss, but when you cook them in a healthy way and eat them in moderation, they can help you lose weight. They contain potassium which helps keep belly fat away and reduce your hunger pangs (8). Researches have found that potatoes provide more filling than oatmeal and fiber-rich brown rice (2, 7).
However, it is important you pay attention to how you prepare them. They are healthier and better when baked and not deep fried in olive oil and topped with pepper. Pepper contains piperine which helps lower your cholesterol levels (2).
17. Eggs + Hot Sauce + Grapefruit
Eggs which are rich in protein are good for muscle building. In addition to that, they can also help you burn fats due to their arginine content (2). You can spice up your cayenne with some hot pepper sauce. The high capsaicin content in hot pepper helps reduce your hunger pangs and increase the ability of your body to convert excess fat to energy (2, 7).
You can top the combo with grapefruit which contains some phytochemicals which enhance adiponectin production and can help your body break down fat (3). This is one breakfast combo that can put your body into a fast fat-burning mode.
18. Apple + Spinach + Ginger
A large number of people take smoothies for weight loss, but not all smoothies provide great weight loss effects. Always insist on smoothies packed with spinach, the leafy green vegetables that can help you feel fuller for longer and provide you with healthy vitamins A and K (7).
Adding some slices of apple will help reduce the visceral fats found in your body. Top up some ginger for some spicy flavors and added fat-burning benefits (5).
19. Dark Chocolate + Walnuts + Berries
You don't have to cut out dessert entirely because you want to eat healthily. As a matter of fact, adding some dark chocolates will enhance your weight loss due to their anti-inflammatory properties, all thanks to the flavonols they contain (3).
When you pair the dark chocolates with berries, which equally contain flavonols, you get a faster weight loss result. Adding walnuts will make you feel fuller faster (5). These walnuts contain polyunsaturated fats, minimize fat storage and boost insulin metabolism (3).
20. Avocado + Black Beans + Quinoa
The ancient black beans grain is known to contain loads of the important amino acid lysine. Lysine helps you burn fat and at the same time help you maintain healthy skin and bones. It also contains a complete amino acid chain which helps build the muscle fats needed to burn more fats. When you add some black beans which is rich in fiber, you will feel fuller while feeding your healthy gut bacteria to keep all infections at bay (5, 8).
21. Oatmeal + Peanut Butter
Oats are no doubt one of the most nutritious grains you can find anywhere on earth. Not only are these oats gluten-free, but they are also some fine sources of the all-important minerals, vitamins, antioxidants, and fiber (7).
They also contain the beta-glucan which aids the reduction of cholesterol and controls your blood sugar levels, regulates healthy gut bacteria levels, and helps you feel fuller for longer (2).
When you add some peanut butter to your oatmeal, an excellent source of the plant-based protein, you get better results. Peanut butter contains about 25% proteins and is also a good source of healthy fats (7).
22. Carrots + Tahini
Carrots are incredibly healthy for a number of reasons. They come loaded with about 10% carbs, which consist of starch, simple sugars, and fibers (1). They also rank very low on the glycemic index scale. They are also a great source of the A vitamin in the beta-carotene form. They are great sources of vitamin K and the B-vitamins, and potassium (5).
When you eat calcium as part of your meal, they will help reduce your appetite and overall calorie consumption. When you add tahini, also known as sesame butter to your carrots, you will enjoy some more vitamins and minerals (7).
Tahini is a good source of plant-based proteins, which makes it a very nutritious choice for vegans and vegetarians alike (6). Tahini contains enough fiber to checkmate your calorie intake and thus promote weight loss. They also promote a healthy gut and provide anti-inflammatory results.
23. Figs + Brazil Nuts
Figs are considered a very healthy replacement of your unhealthy snacks since they have very low calories and contain no fats at all. They come loaded with fiber which helps you feel fuller for longer and fight constipation (1).
Additionally, they are high in antioxidants which help reduce cell-destroying free radicals in your body. Brazil nuts, on the other hand, are very good sources of selenium, an antioxidant which supports your body's immune functions and promotes metabolism.
They are also rich in fiber which helps reduce the cholesterol in your body. They aid weight loss when you consume them frequently with figs by making you feel fuller and ensuring you take less of unhealthy snacks (3).
24. Pineapple + Lime Juice
Pineapples are naturally low in calories and contain a high percentage of water which make them ideal for weight loss. They are also rich in fiber, thus promoting the easy passage of foods through your digestive system at a rate that stimulates the release of the digestive and gastric juices to help the food you eat digest well.
Lime on its own contains different essential vitamins and minerals which helps reduce your food consumption and weight. The fact that lime contains citric acid makes it ideal for burning excess body fats faster than most other foods can (2). Lime contains flavonoids that stimulate your digestive system and increase the production of digestive juices.
25. Tomatoes + Olives
Tomatoes have a very high lycopene content. Lycopene is an antioxidant that fights cancer-causing free radicals to stop them from damaging your system. They also contain a high amount of vitamin A, Iron, and potassium (7). Additionally, they contain very low carbs, most of which are insoluble fibers and simple sugars.
26. Watermelons + Balsamic Vinegar
Watermelons help prevent kidney disorders, cancer high blood pressure, heart diseases, high blood pressure, macular degeneration, impotence, and stroke (2). They contain about 92% water which makes it a great snack for weight loss (7).
They are also high in vitamin C, vitamin A, and several other healthy plant nutrients. Balsamic vinegar, when combined with watermelons, brings added benefits such as enhancing blood circulation, preventing the formation of kidney stones, preventing diabetes and high blood pressure in addition to improving the acid-alkaline balance in your body (5). Vinegar is also effective for appetite control, thus boosting weight loss.
27. Bananas + Spinach
Bananas have lots of health benefits such aiding weight loss, reducing the risk of obesity, healing intestinal disorders, relieving you of constipation, curing health problems like dysentery, tuberculosis, anemia, gout, kidney, arthritis, and urinary disorders (7). They contain no fats and contain about 90 calories approximately (2).
They also contain enough fibers to help you feel full with fewer foods by inhibiting the release of the hunger hormone, ghrelin (2). Spinach, on the other hand, contains lots of protein which your body breaks down to amino acids. These proteins boost your muscle growth. They also encourage your organs to function maximally by boosting metabolism and helping your wounds to heal faster.
28. Salmon + Avocado
The high protein content found in salmon makes it the ideal meal choice for enhancing your weight loss and staying slim. The protein contained in salmon helps regulate the release of the hormones that control your appetite. Its high protein and low-calorie content increases your body's metabolism and promotes weight loss (7).
Adding avocado, which is a great source of essential vitamins and minerals will ensure you maintain high energy levels and low appetites at all times (5).
29. Honey + Lemon
This is no doubt one of the most effective weight loss combinations ever discovered. Lemon contains a very powerful antibacterial and antiseptic cleaning agent known as citric acid (2).
Honey on its own contains all the essential vitamins, minerals and every other nutrient you can think of such as riboflavin, vitamin B6, dietary fiber, zinc, and iron (7).
Combining honey and lemon provides your body with a mixture that aids metabolism which speeds up your weight loss.
30. Chicken + Cayenne Pepper
This combination is excellent. Anything that supplies your body with lots of protein is great for weight loss, and chicken is one source of protein you can rely on any day. When you combine it with Cayenne pepper, the capsaicin contained in pepper helps you burn calories and help you control your food cravings (3, 5).
With these 30 weight loss food combos, you are sure to see better results with your weight loss efforts like never before. However, as a rule of thumb, it is important you take out time to engage in physical workouts to enhance the weight loss further.
References
(1) https://beyondhealth.com/media/wysiwyg/kadro/articles/food-Combining-chart.pdf
(2) https://www.muhlenberg.edu/media/contentassets/pdf/strength/nutrition/Performance_Nutrition.pdf
(3) http://www.fammed.usouthal.edu/Guides&JobAids/handouts/Metabolic/1000CalMealPlanningGuide.pdf
(4) http://centerforfunctionalmedicine.com/wp-content/uploads/2016/10/CoreFoodPlan-ComprehensiveGuide_v3.pdf
(5) http://experiencelife.com/wp-content/uploads/2013/09/alder-brooke-food-combining-chart.pdf
(6) https://www.healthpromotion.ie/hp-files/docs/HPM00796.pdf
(7) https://www.ars.usda.gov/is/np/NutritiveValueofFoods/NutritiveValueofFoods.pdf
(8) http://carymed.com/1200calorie.pdf