11 Easy Porridge Oats Recipes for Breakfast
Oats are a very healthy and versatile breakfast staple that a lot of people don't really think of much. For many people, it's a boring, plain meal that they have to include in their diet just because it is healthy. And it is very, very nutritious: Oats are one of the healthiest and nutrient-rich whole grains that you can eat. They're also very readily accessible and affordable. Oats are gluten-free and a great source of important vitamins, minerals, fiber, and antioxidants. If they aren't already a regular part of your diet, they should be.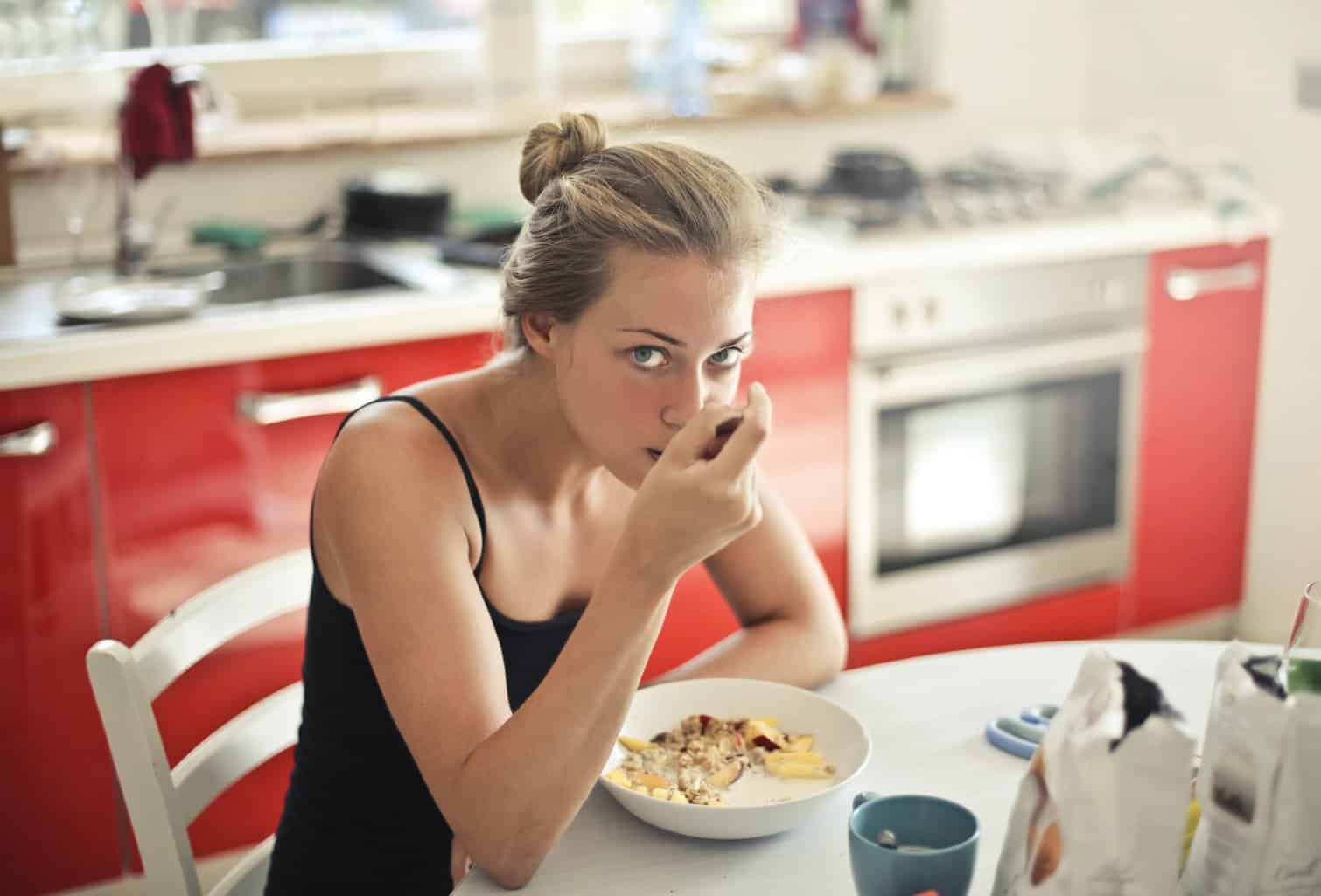 Of course, just because they're healthy and good for you, doesn't mean that they have to stay boring. In this article, you are sure to learn at least one easy, tasty oats porridge recipe that makes you excited to have it for breakfast, instead of something you'll have to power through.
Whole Oats actually take a long time to cook. But there are faster cooking variants like instant oats, quick cooking oats, and a balance option of steel cut oats or rolled oats, which give a little more texture but take a little longer to cook than instant.
Oats are commonly perceived as a breakfast item or meal prepared as instant or quick-cooking oatmeal, which is made by boiling it in water. Oatmeal is often referred to as porridge.
Oats, on their own, are very hard to eat and digest but they are relatively flexible in how they can be prepared, in addition to boiling or simmering them in hot water or milk, they can also be prepared and soaked overnight until they are consumable, they can be used in included in pastries and baked goods like cookies, muffins, granola or energy bars, and others.
To make the best oatmeal, remember that it takes a 1-to-2 ratio. For every portion of oats, you need twice as much liquid, doesn't matter what that liquid is, water, almond milk or coconut milk. Others even use sweetened condensed milk. You need twice as much liquid as you do oats.
To make the best-tasting oats, always preheat or boil your water first. Bring liquid to a light simmer before mixing in your oats, after which, let the oats absorb the liquid and stir constantly to evenly cook it. Cook your oats for 3-5 minutes and you're done.
After cooking a large batch, you can store oatmeal in a sealed container in a refrigerator. It will keep for 3-5 days, you can also freeze it and it will keep for months at a time, but you may notice a change in texture.
To reheat your oatmeal, you can use a pot or microwave. Just add a little bit of liquid to revive it and stir it as you heat it up again.
1. Overnight Oats
Overnight Oats, typically prepared and served in a mason jar have gained popularity recently. They're convenient to make because you can make them the night before and they would be perfect to consume for breakfast or as a light snack before lunch.
Ingredients:
½ cup rolled oats

2/3rd cup cold milk

⅓ cup Plain yogurt

1 tbsp of flaxseed, chocolate chip, chia seeds

2 teaspoons brown sugar

A pinch of cinnamon

A pinch of salt

Raisins

Sunflower seeds

Pine nuts
Instructions:
Cook your oats

Mix 1/2 cup rolled oats, with the milk and plain yogurt in a jar 

After mixing, top with flaxseed, chia seeds, and chocolate chips

Refrigerate overnight. Stir and top add raisins, sunflower seeds, chopped nuts, and pine nuts to your liking
2. Chocolate Chip and Oatmeal Pancakes
This is a great way to make a breakfast staple, pancakes become a healthier and less guilty pleasure. They are even more flavorful and offer a great variety in texture. It is a nice way to make a more "adult" pancake.
Ingredients:
¾ cup whole-wheat flour

½ cup all-purpose flour

½ cup rolled oats

3 tablespoons brown sugar

1 teaspoon baking powder

½ teaspoon cinnamon powder

½ teaspoon salt

1 ¼ cups milk

1 egg

4 tablespoons melted butter

1 teaspoon vanilla extract

Chocolate chips
Instructions:
Whisk the dry ingredients together: both flour and rolled oats, sugar, baking powder, and cinnamon in a large bowl

In a separate bowl, combine the wet ingredients, the milk, egg, melted butter, and vanilla extract

Combine both the wet and dry ingredients in the large bowl

Take ¼ cup of the mixed batter in a hot skillet and sprinkle with the chocolate chips before flipping them, cook on both sides

Take out of the heat and put on a drying rack to preserve their texture

Keep cooking the cookies in this manner until you've used up all the batter
3. Homemade Muesli
Muesli is a great breakfast food and not only can you eat it on its own but it can be used to top your favorite yogurt or Greek yogurt or use it as a topping for oatmeal. You can even mix it in some ice cream. It's worth making and keeping some on hand for emergency purposes.
Ingredients:
2 cups rolled oats

1 cup raw pepitas

⅓ cup chopped pitted dates

⅓ cup chopped dried apricots

⅓ cup raisins

¼ cup help seed

¼ cup salted sunflower seeds
Instructions:
Combine and mix all dry seed ingredients in a skillet and cook over medium heat stirring to make sure nothing burns, cook until toasted, which should take about ten minutes

Once cooled, mix with chopped dates, apricots, and raisins
4. Caramelized Oats on Yogurt
This is not a typical recipe for oats but it is a nice way to use oats not just as a base but as a topping for other things, just like with Muesli, Caramelized Oats are just as versatile and delicious which you can use to top off different meals and desserts.
Ingredients:
4 tablespoons salted butter

¼ cup golden syrup or honey

1 cup Rolled oats

1 cup Yogurt
Instructions:
Mix the butter and syrup or honey in a small saucepan and cook for 1 minute, keep stirring

Add 1 cup rolled oats and keep stirring to distribute evenly turn off heat

Pour and spread the warm mixture in a thin layer on a baking sheet

Bake the mixture at 325F in an oven stirring once until brown for 15-20 minutes

Let cool and serve over yogurt.
5. Oat-Crusted Chicken Tenders
Here's an Oat recipe that can make it to your weekly dinners, Oats are not used as a boring porridge base. It's something you can use even for savory dishes like this one. It's a great recipe for incorporating more protein but still getting the health benefits of oats with its nutrients and fiber.
Ingredients:
1 cup oats

¼ cup grated pecorino or parmesan cheese

2 teaspoons of Italian seasoning

2 teaspoons of salt

1 pound chicken tenders, or chicken breast sliced into fingerlings

1 egg

1 liter cooking oil for deep frying
Instructions:
Mix the oats, cheese and seasoning and salt together as your breading.

Pat dry the chicken meat and dredge them in the mixture

Once coated, dip each piece in the egg mixture and then coat one last time in the oat mixture

Rest on a drying rack

Heat your oil to 180C

Deep fry the chicken in batches until golden brown

For best results, let rest on a drying rack to keep them crispy and allow the excess oil to fall
6. Oat–Black Bean Burgers
Vegan burgers are very common because they can bridge the guilty pleasures of eating a burger but at the same time can be incorporated into vegetarian diets. You may feel guilty about how delicious this is but not about how healthy it is as an alternative to regular fast food burgers.
Ingredients:
1 diced onion

1 diced carrot

2 cups sliced cremini mushrooms

Police oil

2 teaspoons chili powder

14 ounces can of black beans, drained

Salt and pepper

1 cup instant oats

Burger buns

Tomato

Lettuce

Butter
Instructions:
Sauté a diced onion carrot and mushrooms with olive oil on a skillet, once the mixture is slightly browned, stir in your drained black beans and chili powder, salt, and pepper

Once cooked, mix in the oats

Put everything in a food processor and keep pulsing until it forms a ground meat consistency

Form into 4 patties, refrigerate for 1 hour so that it keeps its shape

Once ready to cook, take it out of the refrigerator and lightly coat it with flour

Shallow fry in a large skillet with vegetable oil until browned, this should take 4 minutes a side

Once browned on both sides, take out the patties and let rest on a drying rack

Toast your burger buns in butter or slather it with some mayonnaise and do the same

Once toasted, assemble your burger with the patty, sliced tomatoes, and lettuce, and preferred burger condiments before serving
7. Oatmeal-Raisin Cookies or Bars
Oatmeal-raisin cooking is a classic part of any bake sale, they're probably not as popular as chocolate cookies, but what is? With a cookie like this you can have a nice accompaniment to your coffee or afternoon tea, but also have a guilt-free and healthy pastry that is as healthy as it is delicious.
Ingredients:
1 cup rolled oats

1 cup flour

1 teaspoon cinnamon

½ teaspoon baking soda

½ teaspoon salt

1 stick of soft butter

¾ cup light brown sugar

1 egg

1 teaspoon vanilla extract
Instructions:
Whisk the dry ingredients together: 1 cup of the oats and flour, cinnamon, baking soda, and salt in a large bowl

In a separate bowl, mix the softened butter and brown sugar with a mixer until fluffy, beat in the egg and mix in the vanilla extract

Once mixed thoroughly, reduce your mixer speed to low and add the dry mixture and the ¾ cup raisins until combined

Use a scooper to scoop out the dough onto a parchment-lined baking sheet. Make sure each portion is 2 inches apart from each other

Preheat your oven and Bake it at 350 F until lightly browned for 18 minutes.
Alternatively, you can make Oatmeal-Raisin bars simply by mixing in the following ingredients, and instead of scooping them, flatten them and cut into bars of your desired size. Bake at 350F for 30 minutes.
Additional Ingredients:
½ cup chocolate chips

½ cup shredded coconut

½ cup chopped pecans
8. No-Bake Oat Cookies
Here's a no-bake alternative to make those classic oat cookies. If you don't have an option, you can still have those tasty oat cookies that are just as sweet.
Ingredients:
1 cup oats

¾ cup cookie butter

2 tablespoons butter

½ cup shredded coconut

¼ cup mini chocolate chips
Instructions:
Toast the oats in a dry skillet over medium-high heat for 5 minutes, keep stirring to ensure nothing burns

Microwave the cookie butter and butter in a bowl, stirring in 30-second intervals until smooth, and let cool slightly

Stir in the toasted oats, ½ cup sweetened shredded coconut, and ¼ cup chocolate chips

Roll into balls and arrange on a baking sheet and gently flatten into a cookie shape. Refrigerate for 1 or 2 hours and serve.
9. Oats and Chicken Porridge
Chicken and rice porridge dishes are popular in different parts of the world, this is a healthier alternative that is filled with nutrients, fiber, and complex sugars which can offer a savory, comforting alternative to chicken soup or chicken porridge.
Ingredients:
2 chicken breasts fillet

1 cup rolled oats

1 tbsp oil

1 tsp cumin seeds

3 Bay leaves

1 tbsp ginger, minced

1 tbsp crushed garlic

2 green chilis, minced

1/2 tsp turmeric powder

1 tsp red chili powder

1 tsp black pepper powder

salt

coriander

1/2 cup browned onions + for garnishing

1 tbsp butter

1 lemon (juiced)
Instructions:
Cut the chicken fillet into small pieces

Heat oil in a non-stick pan, add cumin, bay leaves, add the minced ginger, and garlic, and then saute for a minute

Add green chilies and chicken pieces and mix well

Add oats, turmeric powder, red chili powder, black pepper powder, and salt and mix well

Add 2 cups of water and mix well

Cook until the chicken is done

Finely chop the fresh coriander

Add the browned onions, butter, lemon juice, and coriander leaves and mix well

Add egg and mix well. Cook for 3-4 minutes

Transfer the porridge into a serving bowl, garnish with browned onions and serve hot
10. Oats and Fruits
Oats, and fruits are typically the most common way people enjoy their Oatmeal. It doesn't matter whether it's steel-cut or instant oats. It is easy to prepare and doesn't take much. 
Ingredients:
1 cup cooked oats

Sliced fruits (strawberries, bananas, mangos, any kind of berries like blueberries, raspberries, or blackberries work well)

2 Tablespoons of Honey, Yogurt or Chocolate Syrup, or Peanut butter

Almonds, cashews, or your preferred nuts
Instructions:
Cook your oats and let cool

Once cool, top the cooked oats with your preferred fruits and add muesli 

Top with honey, chocolate syrup, maple syrup, peanut butter, or your preferred sweetener
11. Oats Porridge with Egg and Cheese
This savory oatmeal is a great way to mix up your breakfast routine. Some people just can have breakfast without something savory and tasty like an egg in this recipe.
Ingredients:
1/2 cup dry oats

1 cup water

salt and pepper to taste

2-4 tablespoons of your preferred cheese

1 oil 

1/2 cup diced red pepper

2 tablespoons chopped onions

1 large eggs

sliced green onions
Instructions:
Cook the oatmeal as you normally would, but once cooked, turn off the heat and stir in your preferred cheese and add the salt and pepper.

Heat a nonstick pan with 1/2 teaspoon of coconut oil over medium-high heat. Add vegetables and stir fry for 3 minutes.

Fry the egg to your desired doneness.

Top with sliced green onions
Because there really are a lot of health benefits to them, oats can help various facets of your health. Oats have 51 grams of carbs, 13 grams of protein, 5 grams of fat, and 8 grams of fiber in 1 cup which contains only 303 calories. (3) Oats lower cholesterol levels and protect LDL cholesterol from damage. Various studies have shown that the beta-glucan fiber present in oats is effective at reducing both total and LDL (bad) cholesterol levels. (1) 
Oats contain large amounts of beta-glucan, a type of soluble fiber that causes you to feel more satiated over time and can lead to reduced snacking and overeating. It also promotes gut health by helping good bacteria in your digestive system. Beta-Glucan can also help those who suffer from type 2 diabetes. Studies have attributed the beta-glucan's ability to form a thick gel which delays the absorption of glucose into the blood (2).
Oat porridge is a great addition to your diet and these recipes hopefully will make it easier for you to cook oats.
References
PhentermineDoctors has strict sourcing guidelines and relies on peer-reviewed studies, academic research institutions, and medical associations. You can learn more about how we ensure our content is accurate and current by reading our
editorial policy
.